H&D China Ltd. has two lines of business. First is export of dried nuts, mainly peanuts and pumpkin seeds etc.. Second is import, namely acting as import agent and distributor in the Chinese mkt. for the best foreign food brands.
Export:

We are located in Yantai,an area famous for the production of Yantai Big Peanuts - the best quality peanuts in China, which is highly reputable for its unique aroma, sweet taste, low oil but high nutrition content. To top all these qualities, Yantai Peanuts has the lowest risk of aflatoxin contamination. Yantai Peanuts is our company's first exported item, mainly goes to Japan, Southeast Asia, Middle-east and European countries.
Other nuts we export are pumpkin seeds (snow white and shiny skin), sunflower seeds and water melon seeds, mainly to the Middle-east countries.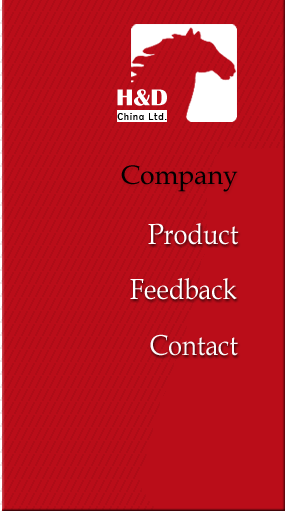 We have set up our own processing factory - Whealthy Foods- Yantai/China,which has got HACCP legalized, qualified for exporting to all over the world, including European countries.
International Standards of Food Safety, Experience and Caution combines together in our two companies, to ensure our cargo to arrive safely to our esteemed customers all over the world, to help them expand their business successfully with our guaranteed raw materials.
Import:
With the growth of Chinese people's love for imported high quality foodstuffs, we wish to utilize our 20 years experience and knowledge in the international food mkts., to import the best foreign brands to satisfy the Chinese consumers.
We hope we can grow steadily through providing the best products to our buyers both in China and abroad.